7 ways to elevate your event through design and copy
You've probably heard the expression, "you can't judge a book by its cover." Well, that definitely doesn't apply to event marketing materials. A single piece of print can make or break your event registration numbers. When it comes to event marketing, design and copy are everything. Both the visual and written components of your materials will attract or repel potential registrants. But what if you could elevate your event through design and copy? These two elements have the ability to take your event from ho-hum to WOW!
That being said, you don't need to be a graphic designer or copywriter to create an impactful event experience; both can be achieved with just a reasonable amount of effort and attention to detail. Inspired by our 7-minute Sevinar with Kathryn Frankson, here are seven ways you can elevate your next event through design and copy:
1. Build a narrative toward something exciting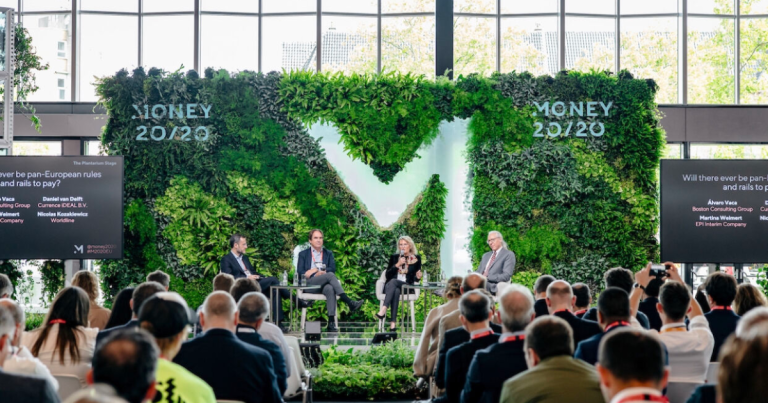 It's no secret that the modern attendee expects more from an event experience than a keynote, breakout sessions, and standard networking opportunities. Kathryn explains that this is where your event marketing needs to be more specific & creative with its communication by utilizing the art of storytelling. With a compelling story, you can set your event apart from the crowd, get people to relate to the purpose of your event (and buy tickets to it), and help create a connection with your attendees that lasts long after the event is over (Zoho, 2020). 
2. Focus on event benefits rather than features
While unveiling the very 1st iPhone, Steve Jobs said that "We are all born with the ultimate pointing device, our fingers, and iPhone uses them to create the most revolutionary user interface since the mouse." Notice how he didn't focus on the revolutionary tech that was created to build the iPhone but rather stressed how touch screens will facilitate transforming people's lives. 
A good event marketing practice follows this same principle. Don't just tell people about your list of speakers, your fantastic venue, or the lunch menu. Tell (and showcase) how your event will benefit them (Eventbrite, 2022).
Take the 2 following examples and ask yourself which of the following would you resonate with:
Feature-driven copy
The tech expo will feature 40+ speaker sessions
Benefit-driven copy
Learn and apply the latest digital efficiencies for your business by attending 40+ inspiring sessions at the tech expo.
3. Collaborate with your event producers & creative team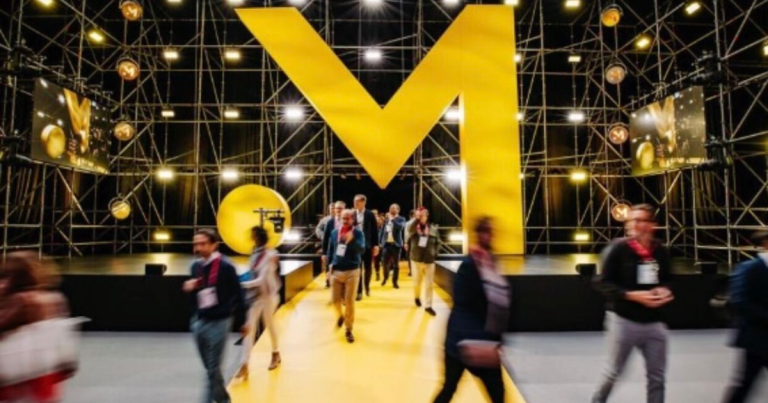 Event marketers should constantly collaborate with event producers and their creative teams to be more specific with their marketing materials. This process, according to Kathryn, should begin with the event's rendering stage, allowing you to collect rich content that will help you with building your initial event marketing campaigns.
In addition to the foregoing, by exchanging information with the creative team and event producers on a regular basis, you can layer up the campaign and set a level of expectation for your audience. They will be interested in how the entire project unfolds, which will contribute to the creation of some buzz for your event.
4. Identify your audience's relationship with your event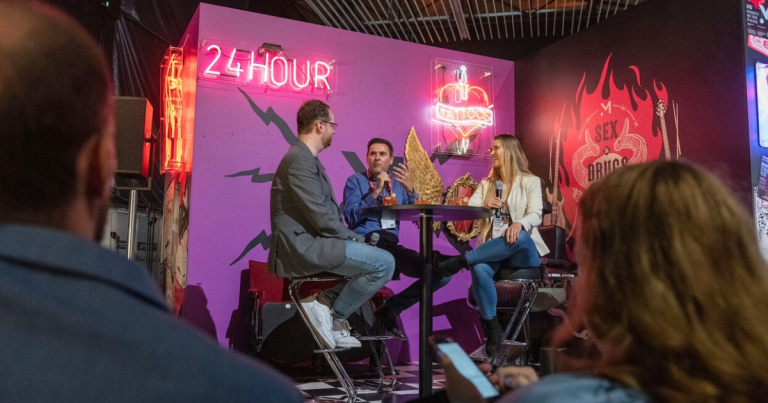 Kathryn suggests a list of questions that event marketers should consider before writing and designing event marketing copy:
How many audience segments are there?
Is it possible to predict the level of interest in your event for each consumer segment?
How easy is it for specific segments to identify your event?
How closely do they relate to your event's brand?
If so, how engaged are different segments with your event's marketing communications?
By answering these questions, you can then start to build consumer personas, based on which, your event marketing design & copy will be highly curated & relevant for those audience segments. Don't be surprised if the tone of your messaging will change with different audiences!
Once you've identified your audience groups, how are you going to leverage their influence to attract new audience, just like them? 
5. Your event marketing copy should be easy to read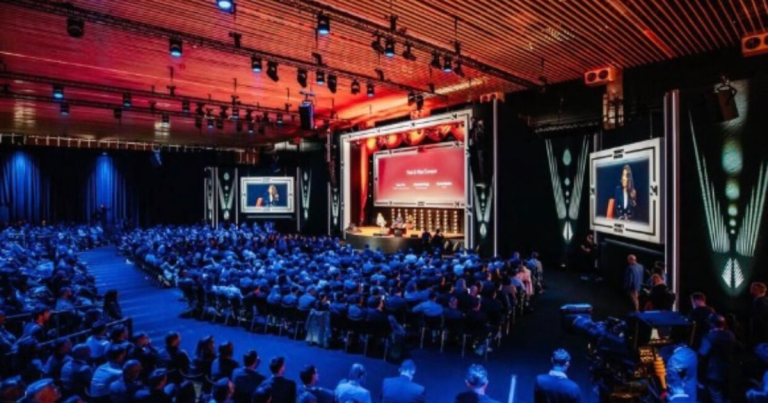 It is so important to keep your event marketing copy crisp and concise. It can be tempting to provide detailed information to your potential attendees. Still, it would be best to remember that dense blocks of text will only make people's eyes skim over marketing copy. Frederik Nielsen from Biletto, a subculture event marketing platform, put forward these simple tips:
Make your copy as readable as possible
Write short sentences
Write in an active voice
Divide everything by subheadings
Check out these 12 landing page examples that can inspire your marketing copy and design.
6. Don't be afraid to use your intuition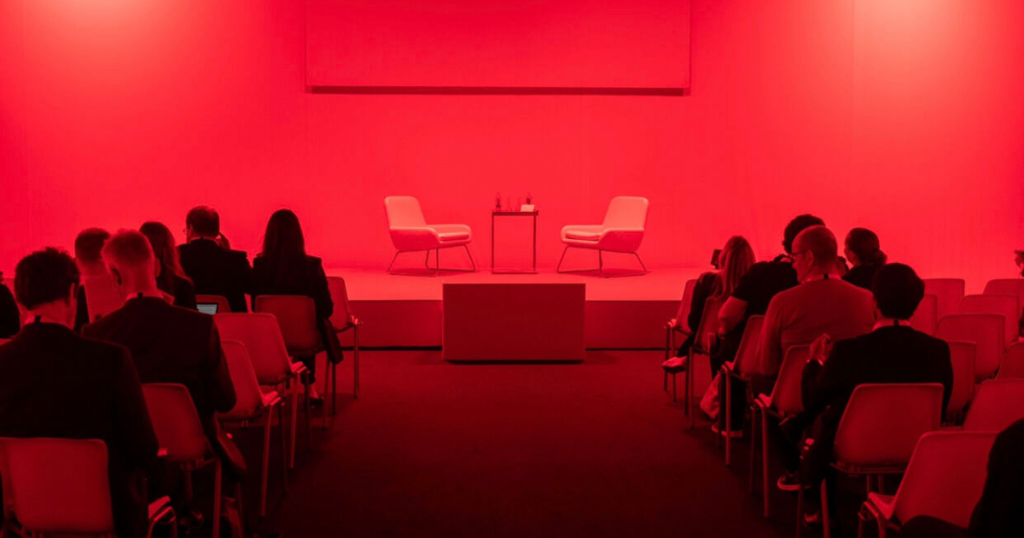 Having strongly backed qualitative & quantitative research gives you leverage over other events only if you know how to use it creatively. Kathryn mentions that despite having rich & accurate data about your audience, it all comes down to your own intuition on how you are going to market it to your audience. So next time if you are thinking about relying solely on AI Marketing tools, think twice!
Did you know that, despite the hype surrounding AI-powered marketing, our research shows that 92% of event attendees prefer word-of-mouth marketing to other forms of marketing? Too good to be true? Snöball's advanced analytics proves ROI between 10, 20 and up to 30%!
7. Include a call to action (CTA)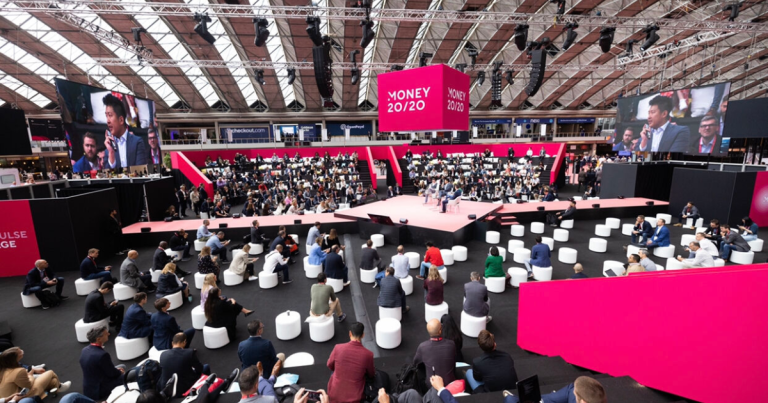 Always remember that the objective of putting out event marketing materials is to satisfy a pre-desired goal. If the goal is to drive traffic to your website, highlight the link either in your copy or design that will prompt visitors to click through. This is basically your call to action or CTA. 
Eventbrite states these 3 golden rules that you should follow to successfully use CTA to achieve the desired results:
Action-oriented: Leading with a verb is an effective strategy
Singular: Multiple CTAs can be confusing, so stick to just one message, even if you use several buttons
Clear: When your reader clicks, they should know exactly what to expect
An effective event marketing design and copy strategy will undoubtedly increase your event attendance and build audience trust. This is where you can further boost your event's registrations by mobilizing your audience. Schedule a call with us to find out how Snöball can effectively mobilize your attendees, speakers and partners into becoming your trusted brand ambassadors.
Did you know?
In just 17 minutes, you can simultaneously cook rice and learn how Snöball can amplify your event!